---
What is Scentsy
Scentsy is a wickless candle company, that started with simple idea of producing a more safer and stylish alternative to regular candles. The highly scented candle wax is placed in the removable upper dish of a warmer and heated by the warmth of a low-watt Scentsy light bulb. Fill all the rooms of your home with a beautiful fragrance. No Fire. No Flame. No soot. Scentsy is the safest candle warmer there is. The idea is this simple.
Scentsy is the best thing to replace candles. We have so many amazing fragrance products! Scentsy products include flameless wax fragrance in over 90 unique scents. These gorgeous wax warmers is for all décor using low watt bulbs or a heating element.
So c'mon and express yourself and fill your rooms with unforgettable Scentsy fragrances. Shop for Scentsy Wickless candles warmers, Authentic Scentsy Wax Bars, Room Spray, Car Candle, Essential Oils, Travel Tins, Bath Bombs, Scent Packs, Laundry, Cleaning products, skin care and great products for the kids.
Shop online at nirma.scentsy.us and have your order shipped directly to your home ( US, Mexico, Canada).
---
Popular Scentsy Products & News
March Warmer 2020

Goofy
SCENTSY BUDDIES
Available only while supplies last, so don't wait to get the ones you love! Includes a scent pack.
---
The newest Scentsy category is PAWS-itively amazing! Pet Product Brochure
Because your best friends deserve the best, and you deserve fragrant cuddles, we've created our new Scentsy Pets line of products!
We're so excited about this new category that we're not waiting until the Fall/Winter 2019 Catalog goes live to make these products available to you! This means you can purchase any of our Scentsy Pets products on Aug. 19.
Get ready to howl and meow about these ultra-gentle, uber-effective new products:
Best Bud Suds
Pet Shampoo, $15
Suds up! This sulfate-free, moisturizing shampoo includes aloe, sunflower oil and colloidal oatmeal to gently cleanse and condition your pet, while hydrating dry, itchy skin. Infused with a touch of Scentsy fragrance to leave your furry friend smelling fresh.
Freshen Up Pup 
Dog Deodorizing Spray, $10
Does your doggie need to de-stink? Use this odor neutralizing spray in between baths to conquer those pee-yew moments with a burst of Scentsy fragrance. Infused with aloe, colloidal oatmeal and sunflower oil to condition the coat and skin.
No Knot Spot  
Dog Detangling Spray, $10
Polished pups unite! This mat-busting spray easily removes tangles and keeps dogs looking dapper (and smelling fresh), while aloe, sunflower oil and colloidal oatmeal condition the coat and skin.
All Scentsy Pets products are available in three mild, pet-friendly fragrances that are exclusive to the Pets line:
Oatmeal & Aloe: This mellow mix of oatmeal, aloe and delicate almond blossom will soothe the senses (and the soul).
Honey & Chamomile: Honey and vanilla brighten up chamomile for a fragrance that's as sweet as a sunny day.
Orange Zest & Nectar: Tangy orange zest and sweet nectar are softened by subtle waves of white grain.
---
What's the best part of every catalog season? Unveiling our new products, of course! And we have a fantastic lineup of new additions for Fall/Winter, but that's not all! We also have some super-exciting news to share (seriously, you're going to freak out), so be sure to read to the end.
But, first, let's meet some of the newcomers:
Fragrance Flower, $16  
Our elegant new Fragrance Flower releases beautiful scent while looking lovely in any space. Just set it out and enjoy — no plug, no problem.
Here's the lowdown on this entirely new way to experience Scentsy fragrance:
It's handcrafted of natural material, so no two are exactly alike!
The flower absorbs and holds fragrance oil for gorgeous scent that lasts up to 60 days.
The simple, elegant design complements any décor — no outlet required.
It's perfect for nightstands, desks, vanities and other small spaces.
It comes with everything you need: flower, glass jar filled with fragrance oil and decorative cap.
It's available in four of our most popular fragrances!
Wall Fan Diffuser, $25 
Our Wall Fan Diffuser plugs into any outlet and features a cute, sturdy shell that's perfect for high-traffic areas like mudrooms, entryways, bathrooms and more! Just add your favorite Scentsy Pod fragrance, and you're set.
Fragrance Mist $9 
Whether you spritz on a little or a lot, you'll love the long-lasting Scentsy fragrance and skin-nourishing splash of conditioning aloe mist.
Scentsy Car Bar Clip $9 
Clips to your vent so the air can distribute the fragrance, while its compact size keeps a low profile. Pack of 2.
New partnerships in place 
We're thrilled to announce two new licensing partnerships! One with Marvel and another with Lucasfilm. Yes, that means Avengers and Star Wars licensed products are on the horizon! And soon, so keep your eyes peeled for upcoming announcements.
We're also proud to unveil our new partnership with Make-A-Wish for our newest charitable cause product, Disney Tinker Bell: Faith, Trust & Pixie Dust — Scentsy Warmer.
Host Exclusive Starter Kit, $59.00 plus tax (with Host Credits)
Host Exclusive Starter Kit, $59 (with Host Credits)
Scentsy Go*
One pack of Scentsy Pods*
Etched Core Warmer
Spring/Summer 2018 Mini Tester Set
Catalogs
Order forms
3 months of their Personal Website (PWS) FREE, and just $10/month after that
Product samples
It's your home. It is who you are. Make it special and unique when you buy your next Scentsy Warmer.
Complete the experience with an authentic Scentsy Warmer.
Choose from dozens of awesome looking designs that are modern, nautical, classic, masculine or feminine, rustic, vintage, artsy or sporty.
Our ever growing list of warmer designs will help you express your style and fill your favorite space with lasting fragrance.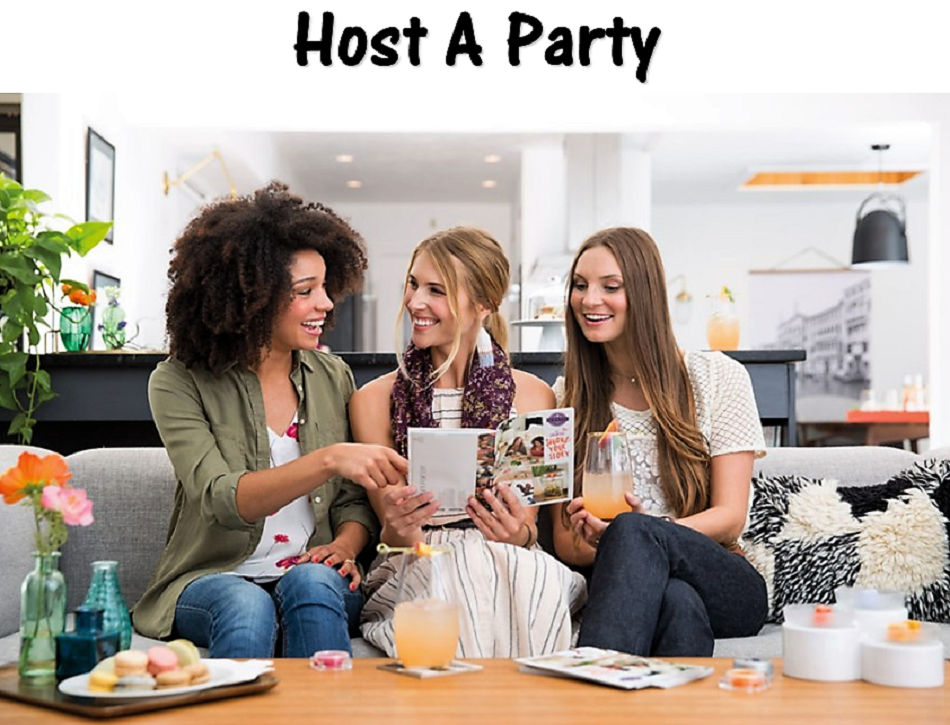 Host a Scentsy Home or Basket Party. It's easy, fun and you can earn free and half priced products. Find a Scentsy Consultant Near You
Come and enjoy America's favorite pastime with Scentsy Baseball Cap Warmer Collection.
These officially licensed warmers are " stitched" with your team's logo and will look great with  your other base ball souvenirs you might have on your shelf.
Nirma Mendez Martinez
Independent Scentsy Consultant
SuperStar Consultant
https://nirma.scentsy.us/
https://www.facebook.com/IndependentScentsyConsultantNirmaMendez/