Have fun this holiday season with Scentsy Warmers Of The Month Full Size & Mini Size for Scentsy Warmer Of The Month Frosty Glow & Be Merry Scent For November 2018
 "So"  Why is Frosty all smiles? Because this time He'll never melt! This Winter whimsy cheery and joyful guy will light up the gloomiest dark cold windy winter days in full glow mode and will only melts hearts (and yummy aroma-smelling Scentsy wax bars.)
Available for $36.00 (a 10% sale discount during the month of November 2018). Normally $40
&
Warmer of The Month Frosty Glow Mini 
Just when you thought Frosty couldn't get any
cuter, here comes his mini-me in a nightlight mini warmer.
Available for $18.00 (a 10% sale discount during the month of November 2018). Normally $20.00
So Hurry and Get Your Order In Today!!!
Scentsy November 2018 Scent of the Month Be Merry
Joy abounds in branch pine boughs dotted with holly leaf and cassis.
Available with a 10% discount as a Scent Circle ($2.70, normally $3), Scentsy wax Bar, ($5.40, normally $6), and Room Spray ($7.20 normally $8).
Scentsy Warmer Of The Month Frosty Glow & Be Merry Scent For November 2018
You can pre-order your very own Frosty Glow Warmer and Be Merry Scent with me today! If you would like a sample please feel free to contact me, or if your local and would like to meet to sniff some samples in person, I am available too!!
These items will be Available November 1, 2018! While Supplies Last
Full-size and mini Frosty Glow Warmers are on backorder
The full-size and mini November Warmers of the Month, Frosty Glow, have sold so well this month that they are both on backorder.
All full-size Frosty Glow Warmers ordered after 11 a.m. PT Nov. 11 will BEGIN shipping in late December at the earliest, and depending on when you order, may not ship until January or beyond depending on demand. All Frosty Glow Mini Warmers ordered after 6:10 p.m. PT Nov. 25 will BEGIN shipping in mid- to late December at the earliest.
Warmers will partial-ship as they become available and won't hold up the rest of your order.
If you have any questions, please contact us.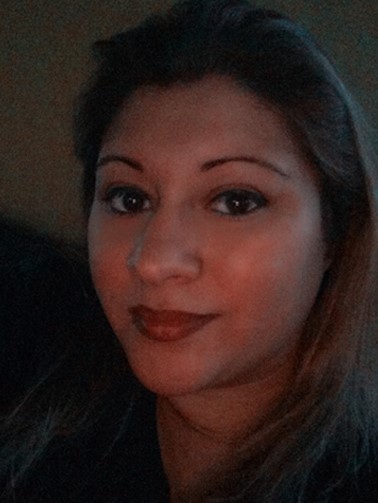 Nirma Mendez Martinez
Independent Scentsy Consultant
Star Consultant
https://www.nirma.scentsy.us
https://www.facebook.com/IndependentScentsyConsultantNirmaMendez/